Audiobus: Use your music apps together.
What is Audiobus? — Audiobus is an award-winning music app for iPhone and iPad which lets you use your other music apps together. Chain effects on your favourite synth, run the output of apps or Audio Units into an app like GarageBand or Loopy, or select a different audio interface output for each app. Route MIDI between apps — drive a synth from a MIDI sequencer, or add an arpeggiator to your MIDI keyboard — or sync with your external MIDI gear. And control your entire setup from a MIDI controller.
Download on the App Store
Audiobus is the app that makes the rest of your setup better.
Playbeat tip - simple way to record its audio in a DAW
I just bought Playbeat and I was wondering how to record its audio directly in an iOS DAW. The manual explained how to do it on various computer DAWs but nothing for iOS. After a few tries, I found this simple way: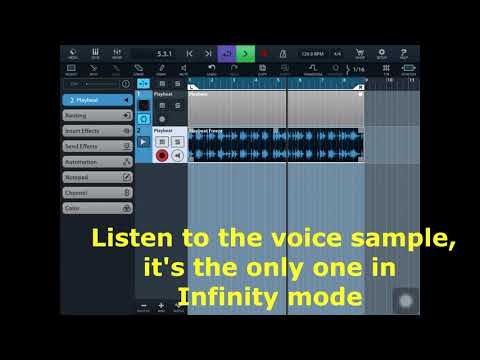 First create an intrument Midi track with Playbeat loaded.
Then create an empty MIDI part of the number of bars you need.
And freeze the track, the pattern will be generated and converted to an audio file even if there are no notes in the empty part.
This will also work in Infinity mode, the variations will be generated and converted to audio too!
Here it is demonstrated in Cubasis 2 but it also works in Audio Evolution Mobile Studio.
The 2 drum samples are from the Playbeat factory content and the voice sample and the sfx one are from my Memory Collection 09.