Audiobus: Use your music apps together.
What is Audiobus? — Audiobus is an award-winning music app for iPhone and iPad which lets you use your other music apps together. Chain effects on your favourite synth, run the output of apps or Audio Units into an app like GarageBand or Loopy, or select a different audio interface output for each app. Route MIDI between apps — drive a synth from a MIDI sequencer, or add an arpeggiator to your MIDI keyboard — or sync with your external MIDI gear. And control your entire setup from a MIDI controller.
Download on the App Store
Audiobus is the app that makes the rest of your setup better.
Shockwave Synthesizer | Best Synth App 2019? | haQ attaQ
Shockwave Synthesizer for iOS by Kai Aras is a Modular Monophonic Synth and It sounds great! I would know because I've made a huge chuck of the factory sound presets, included with the synth! Shockwave uses a Phase Distortion Synthesis engine that gives it a very unique character. This synth is really powerful and it has a cross modulation section that gives it the ability to do FM, PM, AM and Ring Modulation synthesis.
Shockwave also features a Sequencer that can run in various different and interesting modes it's more than just a 16 step sequencer. Btw the Reverb in this thing sounds incredibly lush and not metallic at all. But it does not end here. In this video I am going over everything inside Shockwave and I'm playing some of the sounds that I've made. So kick back and enjoy the show!
haQattaQ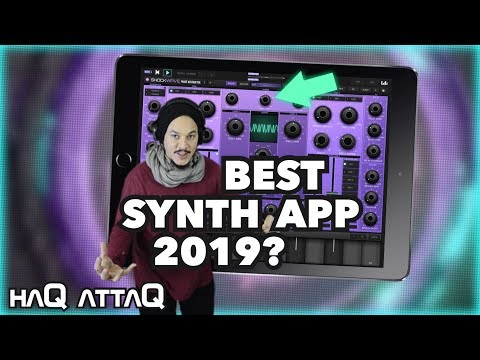 This discussion has been closed.