Audiobus: Use your music apps together.
What is Audiobus? — Audiobus is an award-winning music app for iPhone and iPad which lets you use your other music apps together. Chain effects on your favourite synth, run the output of apps or Audio Units into an app like GarageBand or Loopy, or select a different audio interface output for each app. Route MIDI between apps — drive a synth from a MIDI sequencer, or add an arpeggiator to your MIDI keyboard — or sync with your external MIDI gear. And control your entire setup from a MIDI controller.
Download on the App Store
Audiobus is the app that makes the rest of your setup better.
New Bedhead Producer Tutorial. Learn How to capture, splice & make Apple Loops
In this Tutorial I show you everything you need to know to capture your sample loops, how to convert them so that GARAGEBAND knows how to timestretch them and pitch them how to use them in a song, how to record loops from AU and IAA plugins inside of GARAGEBAND, etc. A brand new Bedhead Producer tutorial!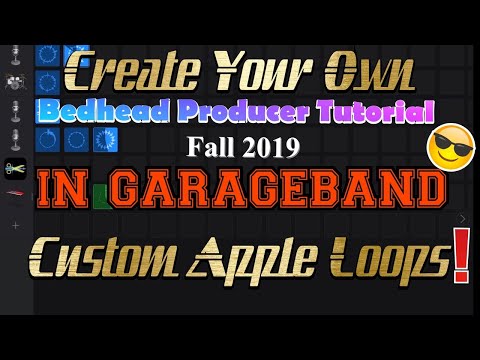 I know some of you already know how to do this, but for those of your that don't feel like watching 4 different tutorials to learn all of this, I've put it all in one tutorial you can learn in under 10 minutes