Audiobus: Use your music apps together.
What is Audiobus? — Audiobus is an award-winning music app for iPhone and iPad which lets you use your other music apps together. Chain effects on your favourite synth, run the output of apps or Audio Units into an app like GarageBand or Loopy, or select a different audio interface output for each app. Route MIDI between apps — drive a synth from a MIDI sequencer, or add an arpeggiator to your MIDI keyboard — or sync with your external MIDI gear. And control your entire setup from a MIDI controller.
Download on the App Store
Audiobus is the app that makes the rest of your setup better.
Gary Numan - Cars (instrumental cover)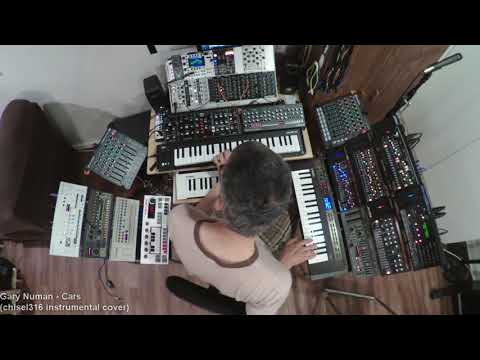 When I was younger, I used to sit in my parent's living room with my tape recorder, waiting for this song to come on the radio so I could record it. There was no direct connection so I also had to pray that there wasn't too much noise in the house and that the DJ wouldn't talk too much over the song. Today, I can tell my car to 'play Gary Numan Cars' and the song starts. I hope you enjoy this instrumental cover of one of my all-time favorite songs.
Gear Used:
MFB Kraftzwerg - intro synth
Behringer Model - bass synth (LH)
Roland Boutique D-05 - lead synth (RH)
Yamaha Reface CS - lead synth (LH)
Roland Boutique JX-03 - stacked bass synth
Roland Boutique JU-06 - synth pad
iOS apps:
Xequence 2 - MIDI sequencer (drums & synth pad)
bs16i - drums
Beathawk - clap
Kymatica AUM - mixer
Audio Damage Eos2 - reverb
FAC Chorus - chorus
FAC Maxima - maximizer
Woodpressor - compressor