Audiobus: Use your music apps together.
What is Audiobus? — Audiobus is an award-winning music app for iPhone and iPad which lets you use your other music apps together. Chain effects on your favourite synth, run the output of apps or Audio Units into an app like GarageBand or Loopy, or select a different audio interface output for each app. Route MIDI between apps — drive a synth from a MIDI sequencer, or add an arpeggiator to your MIDI keyboard — or sync with your external MIDI gear. And control your entire setup from a MIDI controller.
Download on the App Store
Audiobus is the app that makes the rest of your setup better.
Beat Maker 3 Experience + Praise+Sampling Journey
Howdy Good People!
I know with all the recent hemming and hawing over BM3, a few of us became a little sour on this amazing app...well i did for sure...but as in life, things do change for the better if we allow ourselves to rise above the noise.
I want to tell everyone about a little journey I've been on over the past week or so.
Sampling, and the art of using it to make music has been on my Short List of things I've really wanted to add to my toolKit. I have a Push 2 and an Octatrack MKII, and while I truly love both of these devices, I never quite got the whole Sampling thing. It wasn't until I watched this little Accurate Beats video on YouTube about Serato Sample that things began to click:
My Break Thru Item: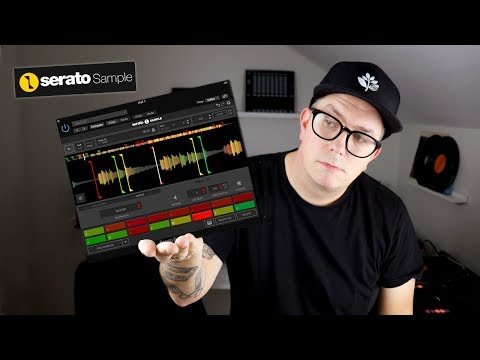 After watching this video, I quickly convinced myself to go and buy Serato Sample, but as I was ready to hit Confirm Purchase, a little voice in my head said, "Why confine yourself to the desktop...can't you take some of the same principles and perform some of those actions on the OT and your iPad?"
So I listened to that voice. Visualized things in my mind, and saw a path worth investigating.
I began experimenting with Korg Gadget of all things, and ended up with this track after some noodling, and experimenting:

While not my best work, I did enjoy the process and learned a ton. It was a path for sure...
So then I moved on to the next stage of experimentation...using BM3 for all of this. At first, I was a little off put by the lack of transient detection...but then I remembered VirSysn ReSlice...and let's just say...OH BOY!!!
I was able to import a series of home made loops, Splice Loops and various found sounds, and set them up with 16 Slices with transients detected, and exported the slices to BM3. WOW! I then assigned the individual slices to my pads...tuned, pitched and time stretched the pads to match my mood...added fx on a per pad basis...and I was off and running.
So...after all of this...I wanted to test something further...I tried the same workflow in iMPC Pro 2, and quickly hit a wall. I could only import sounds via AudioCopy...and it was just unstable...and it did not allow me to play samples Chromatically or to a particular Scale as I can in BM3. After iMPC Pro crashed after trying to set a Fade In on a Sample, I uninstalled the app...nope, never going back...
I then thought about that good old NI App, iMaschine2...and well...it kind of worked, but ultimately it would not accommodate my messy way of producing...Only 4 Banks...I need as many pad banks as I need, with as many Patterns as I need...so it was back to BM3.
I treat Photoshop the exact same way...I never throw away a layer
Well, to wrap it up...I've been running BM3 for about 4 hours now, importing, processing, tweaking, creating new Patterns, testing BlocsWave Vocals, exporting them to BM3, and just messing around...and having a ton of fun without a single crash or workflow buzz killer.
Well, I just felt like I needed to get this off my chest. It's good to see a new path forward for me musically...one that will definitely feed my soul with new ways of expressing myself.
So I guess, it is now time to take what I've learned and apply it to iOS, Octatrack and OP-Z.
Thank you Korg!
Thank you ReSlice!
Thank you BM3!
Wow...it's gonna be a fun Fall and Winter season!!
Thanks for sticking around to hear where things are going
A New Path:

Please share you personal stories and workflow solutions in this domain. Let's share our knowledge and grow as a group. 👊🏼™️