Audiobus: Use your music apps together.
What is Audiobus? — Audiobus is an award-winning music app for iPhone and iPad which lets you use your other music apps together. Chain effects on your favourite synth, run the output of apps or Audio Units into an app like GarageBand or Loopy, or select a different audio interface output for each app. Route MIDI between apps — drive a synth from a MIDI sequencer, or add an arpeggiator to your MIDI keyboard — or sync with your external MIDI gear. And control your entire setup from a MIDI controller.
Download on the App Store
Audiobus is the app that makes the rest of your setup better.
Tardigrain: The Missing Manual
I made a tutorial for Tardigrain, the granular synth from Erik Sigth.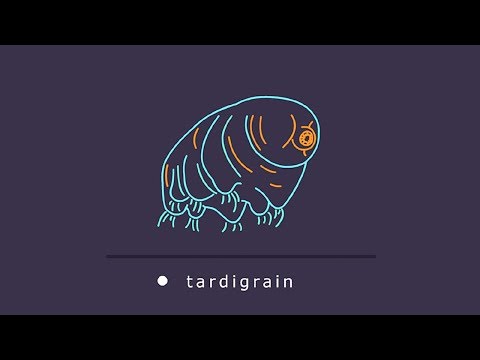 'Tardigrain' is a pun on tardigrade, which is the name given to a near-microscopic animal typically found grazing on moss or lichens. 'Tardigrade' is Latin for 'slow stepper', which seems a pretty apt name for a granular synthesizer.
Tardigrades are known colloquially as moss piglets, or water bears, from the original German kleiner Wasserbär. They were in the news recently because the Israeli moon lander Beresheet was carrying a bunch of them when it crashed into the moon in April. Tardigrades are virtually indestructible, so they are almost certainly still alive.
Originally conceived as a contender for the Lunar X Prize, the Beresheet lander was known as Sparrow until shortly before its launch on a SpaceX Falcon 9 in February 2019. Just saying.