Audiobus: Use your music apps together.
What is Audiobus? — Audiobus is an award-winning music app for iPhone and iPad which lets you use your other music apps together. Chain effects on your favourite synth, run the output of apps or Audio Units into an app like GarageBand or Loopy, or select a different audio interface output for each app. Route MIDI between apps — drive a synth from a MIDI sequencer, or add an arpeggiator to your MIDI keyboard — or sync with your external MIDI gear. And control your entire setup from a MIDI controller.
Download on the App Store
Audiobus is the app that makes the rest of your setup better.
OT: Beatbox Rhythmo
Hi Bussers!
Meanwhile I continue building my diy stuff and in my daily quest for avoiding coding cool projects for tutorials and courses I come across this...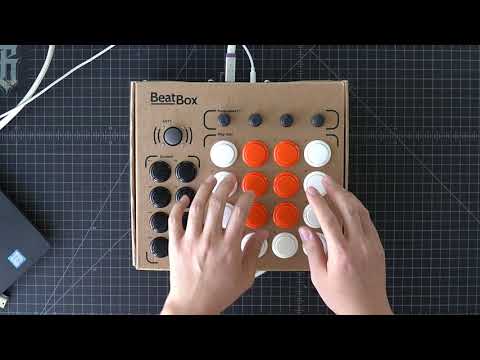 So it seems a midi fighter rip off so 100 years of good luck a nice project aimed towards STEAMs for kids. Relatively cheap (and probably open source at the end of the Kickstarter campaign) and music oriented. Seems a winner into my eyes (well I tried to do similar workshops back in the day at my country but... my country will get this idea almost 3 years later from it's release... so go figure!)
I want your opinions about the project and of course about all the STEAMs and DIY/Robotics movement (Maker Jr?). Also I will link my other diy midi controllers topics for those who had missed them first time...
The-build-your-own-midi-controller-topic with the introduction by @jakoB_haQ
Building-a-foot-midi-controller-for-live-looping
So that's it!