Audiobus: Use your music apps together.
What is Audiobus? — Audiobus is an award-winning music app for iPhone and iPad which lets you use your other music apps together. Chain effects on your favourite synth, run the output of apps or Audio Units into an app like GarageBand or Loopy, or select a different audio interface output for each app. Route MIDI between apps — drive a synth from a MIDI sequencer, or add an arpeggiator to your MIDI keyboard — or sync with your external MIDI gear. And control your entire setup from a MIDI controller.
Download on the App Store
Audiobus is the app that makes the rest of your setup better.
Come back to ios music production !
Hello guys.
I'm Inon Siner, I'm french and this is my first time on Audiobus forum so if I do something wrong, tell me
I recently bought the New Ipad Pro 2018 and since few days, I want to try to do music on my Ipad but I have few questions about some apps.
Before Ios, I made music on Fl studio on windows 10 and I used a really great plugin : Waves Brauer Motion. This little guy give me the possibility to Place elements where I want in space time in my beats, check this out :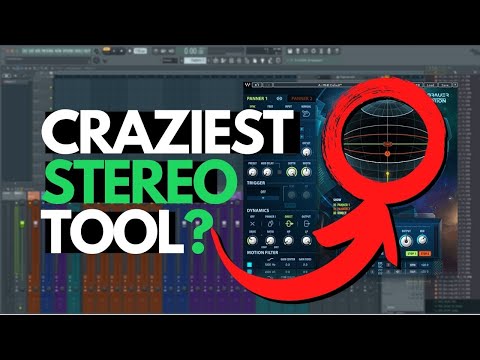 I want to know if can I have something like that on Ios ? I bought Binaural Location but I don't like this boy ( or maybe I don't understand him... ) so if you have apps like Brauer Motion... How can I have a real circle and have the sound on a ( left ) and after a moment on b ( right ) ? I tried but I can have just the sound on a ( left ) and he go in the middle and he go back on left, not right...
I want to mix my beats like I do myself when I was on windows so I want to know what's the bests apps for mixing my beats ? For give it to them more punch, cleaning frequencies ( I just bought Waves Q10 in Cubasis ) I think I need limiter, maximizer or something like that...

For you, what's the best reverb / delay app ? I already try to make music on Ipad Pro and I used EOS and Kosmonaut, are they still good ?

THANK YOU.

I maybe will have more questions after posting this post lol

My Daw is cubasis, I love him but why can't I have more than 5 effects per track ?
Love.