Audiobus: Use your music apps together.
What is Audiobus? — Audiobus is an award-winning music app for iPhone and iPad which lets you use your other music apps together. Chain effects on your favourite synth, run the output of apps or Audio Units into an app like GarageBand or Loopy, or select a different audio interface output for each app. Route MIDI between apps — drive a synth from a MIDI sequencer, or add an arpeggiator to your MIDI keyboard — or sync with your external MIDI gear. And control your entire setup from a MIDI controller.
Download on the App Store
Audiobus is the app that makes the rest of your setup better.
Fab Filter: Game Changer or Game Over
I have a sneaking suspicion that the Fab Filter app release is about to reset things for iOS music for some people.
How?
Reality.
Fab Filter programs as a controlled variable in the experiment of music making in iOS has highlighted some real deficiencies in the scheme of things.
I think the apps have given perspective on limitations as well as pricing and how that plays a roll in iOS music making today for some.
Please go to Jakob Haq latest video for reference before you respond.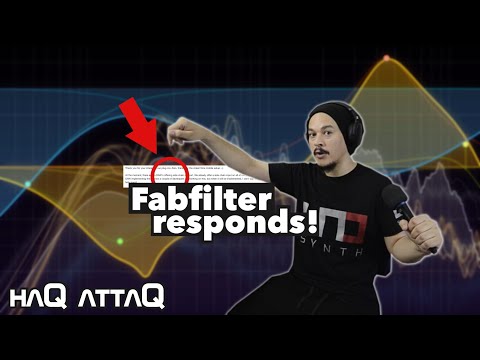 What do you think?
If you disagree then don't post.
Kidding.