Audiobus: Use your music apps together.
What is Audiobus? — Audiobus is an award-winning music app for iPhone and iPad which lets you use your other music apps together. Chain effects on your favourite synth, run the output of apps or Audio Units into an app like GarageBand or Loopy, or select a different audio interface output for each app. Route MIDI between apps — drive a synth from a MIDI sequencer, or add an arpeggiator to your MIDI keyboard — or sync with your external MIDI gear. And control your entire setup from a MIDI controller.
Download on the App Store
Audiobus is the app that makes the rest of your setup better.
A tribute to this 1 hour long live techno set performed with iPad
I just wanted to share this live set I watched several times and it still amazes me as this is what I would like to achieve with my iPad setup. Big kudos to this guy!
Why is it so unique to me? I have never found a video that is:
From a live performance in front of the crowd
Has full DJ set length = at least around 1 hour
Is composed only from own production, played directly from the apps
Is not just endless noodling of a few presets but a real DJ style "mixing of songs". Yes, some apps like Troublemaker, which has very limited sound scale, are used in most of the time, so it's sort of repeating, but that's not a problem. Every acid techno DJ set contains the sound of TB-303 all the time
Hardware and software used is in the video description.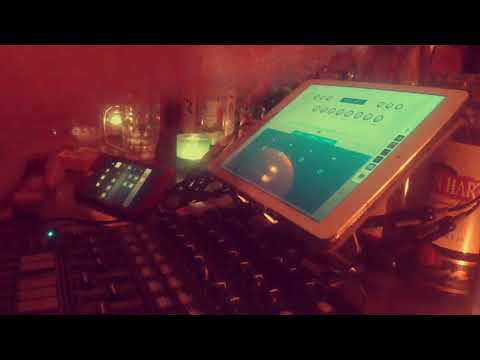 If you know about something similar, please share!