Audiobus: Your virtual music studio.
What is Audiobus? — Audiobus is an award-winning music app for iPhone and iPad which lets you use your other music apps together. Chain effects on your favourite synth, run the output of apps or Audio Units into an app like GarageBand or Loopy, or select a different audio interface output for each app. Route MIDI between apps — drive a synth from a MIDI sequencer, or add an arpeggiator to your MIDI keyboard — or sync with your external MIDI gear. And control your entire setup from a MIDI controller.
Download on the App Store
Audiobus is the app that makes the rest of your setup better.
Xynthesizr outdoor live performance (w/ Patterning, Fugue Machine, iVCS3, iPulsaret, Zeeon, etc.)
Live Performance with Xynthesizr, Fugue Machine and Patterning.
This track has been hanging around for a year but I never got around to recording it. But since Xynthesizr seems to be having a moment I was inspired to finish this.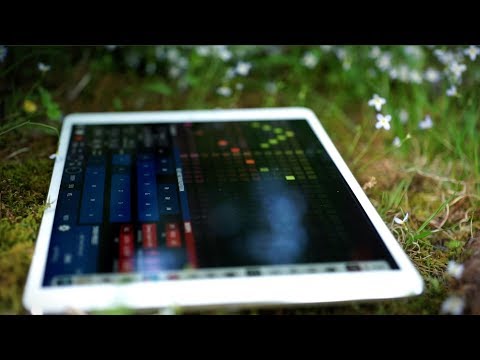 Xynthesizr is playing it's built-in synth as well as sequencing an instance of Zeeon with its lower 2 octaves.
Fugue Machine is playing another instance of Zeeon; Patterning is providing the drums; iPulsaret is the drone; with iVCS3 for the alt sections.
Effects include Crystalline, Dubstation 2, Daedalus and Replicant 2
Hosted in Audiobus and AUM with Rozeta XY for additional control.