Unique Reverb Algorithms (Demo)
I had a couple of nice reverb pedals with me a couple of weeks ago and thought it would be a good idea to make a video with the unique sounds/modes of each. I wanted to show where these pedals can go rather than just comparing them or showing which is best/worst. I think they all have pretty amazing sounds. I used a simple pad sound. Nothing too fancy in order to let the effects shine.
Here it is: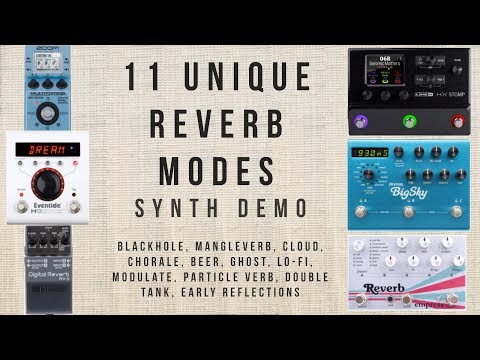 If anyone wants to hear them with a guitar, I also made a video with the same pedals/modes using a guitar. There is a link to that in the description (and in the comments.)
What are your favorite unique reverbs (that are not just hall or plate etc.)?