Audiobus: Use your music apps together.
What is Audiobus? — Audiobus is an award-winning music app for iPhone and iPad which lets you use your other music apps together. Chain effects on your favourite synth, run the output of apps or Audio Units into an app like GarageBand or Loopy, or select a different audio interface output for each app. Route MIDI between apps — drive a synth from a MIDI sequencer, or add an arpeggiator to your MIDI keyboard — or sync with your external MIDI gear. And control your entire setup from a MIDI controller.
Download on the App Store
Audiobus is the app that makes the rest of your setup better.
Unique Reverb Algorithms (Demo)
I had a couple of nice reverb pedals with me a couple of weeks ago and thought it would be a good idea to make a video with the unique sounds/modes of each. I wanted to show where these pedals can go rather than just comparing them or showing which is best/worst. I think they all have pretty amazing sounds. I used a simple pad sound. Nothing too fancy in order to let the effects shine.
Here it is: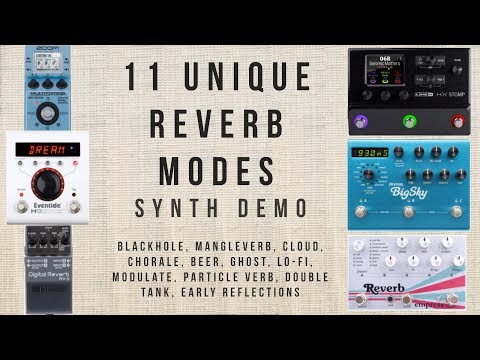 If anyone wants to hear them with a guitar, I also made a video with the same pedals/modes using a guitar. There is a link to that in the description (and in the comments.)
What are your favorite unique reverbs (that are not just hall or plate etc.)?