Audiobus: Use your music apps together.
What is Audiobus? — Audiobus is an award-winning music app for iPhone and iPad which lets you use your other music apps together. Chain effects on your favourite synth, run the output of apps or Audio Units into an app like GarageBand or Loopy, or select a different audio interface output for each app. Route MIDI between apps — drive a synth from a MIDI sequencer, or add an arpeggiator to your MIDI keyboard — or sync with your external MIDI gear. And control your entire setup from a MIDI controller.
Download on the App Store
Audiobus is the app that makes the rest of your setup better.
1/8th dotted note delay in ToneStack - awesome!
In Paul David's most awesome guitar instruction video on 1/8th dotted notes at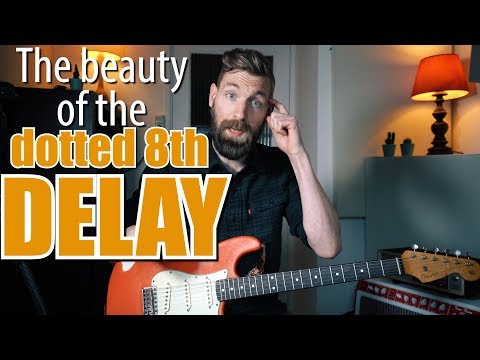 I immediately went to my only source of pedals, ToneStack.
It turns out that by turning on BPM Sync for Duck Walk, Taproom and Delay Tripper that you can emulate the 1/8th dotted note extremely well. I've been having a blast this morning playing along with it using muted 1/8th notes as Paul suggests.
What a world I live in where I can turn on my iPad and use the IAPs I purchased some time ago to get access to a bunch of pedal noises. I wonder what other tricks ToneStack has up its sleeves that I never knew what all those buttons and sliders actually do!