Audiobus MIDI Learn is here!
I have an exciting announcement for you: MIDI Learn for Audiobus is here!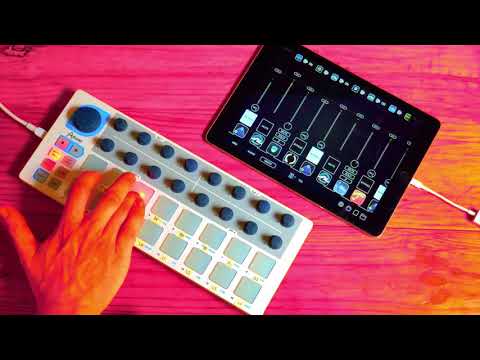 With it, and your favourite MIDI controller, you can switch presets, adjust levels, toggle effects and adjust Audio Unit parameters, control a huge range of third-party app functionality via Connection Panel and Audiobus Remote Triggers (I think that part is particularly cool) -- and quite a lot more.
MIDI Learn is a $2.99 US In-App Purchase (to support more Audiobus development), and is available in the newly-released version 3.3. You can explore the whole thing before committing - it just won't respond to triggers you set up.
Here's the full list of MIDI Learn actions (so far!):
Switch presets
Mute and unmute, solo and un-solo apps and Audio Units
Adjust gain, pan and effect dry/wet: continuously, by direct assignment of a particular value, or a nudge up and down by a particular value
Toggle effect bypass
Toggle session play/pause
Adjust session tempo
Adjust Audio Unit parameters
Switch to apps and Audio Units
Toggle play/pause for apps
Trigger any Connection Panel button
Trigger any Audiobus Remote button (an expanded set of third-party app functionality)
Switch Audio Unit factory presets
Send MIDI messages to Audio Units (PCs, CCs or Notes)
I hope it opens up more creative possibilities! Let me know what you think - and stay tuned for more updates.
Cheers,
Michael