Saxanator - Ableton Live laptop version - no iOS apps
Hi,
Here is the laptop DAW version of « Saxanator » made with Ableton Live. No iOS apps used at all, except Wizibel for the video.
So it's not a live version like previous one and a more traditionnal DAW work.
Drum loop and sax loop have some variations using volume enveloppes and tweaked fxs, follow actions have been used too. I've used DDMF 6144, NYC, Audio Damage Eos 2 and Dubstation 2, VST versions. I use also them all the time on iOS. For pitching effects, I've used specific VST not available on iOS. I only play my tenor sax, but there are also a sub bass sax, baritone sax, soprano sax. Quick mastering with Lurssen.
I'm pretty happy with the result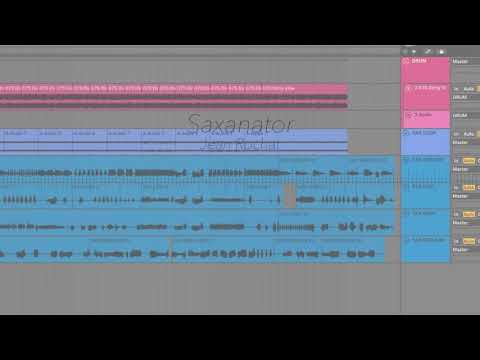 First version was made live in one take with iOS only apps:
https://forum.audiob.us/discussion/29523/saxanator-new-track#latest
Next step is iOS DAW version, using GarageBand