Audiobus: Use your music apps together.
What is Audiobus? — Audiobus is an award-winning music app for iPhone and iPad which lets you use your other music apps together. Chain effects on your favourite synth, run the output of apps or Audio Units into an app like GarageBand or Loopy, or select a different audio interface output for each app. Route MIDI between apps — drive a synth from a MIDI sequencer, or add an arpeggiator to your MIDI keyboard — or sync with your external MIDI gear. And control your entire setup from a MIDI controller.
Download on the App Store
Audiobus is the app that makes the rest of your setup better.
Audiobus 2 is launching on Thursday, April 3rd 2014
UPDATE: We're launching Audiobus 2 on Thursday, April 3rd 2014
One year ago we launched Audiobus.
We thought this would be a good time to give you an advance look at some of the new features in Audiobus 2.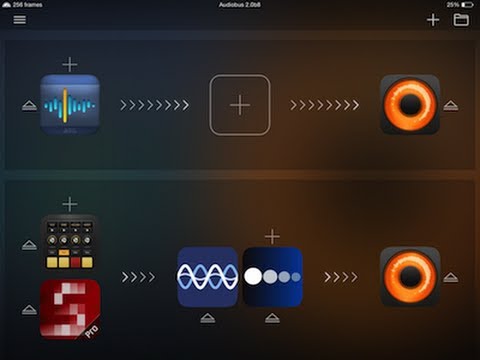 Sign up to our newsletter if you'd like to stay in the loop with new announcements and of course the actual launch in early 2014.
UPDATE:
Here's another video about how to use multiple effects in Audibus 2. This, too will be enabled with the 'unlimited routing' in-app-purchase.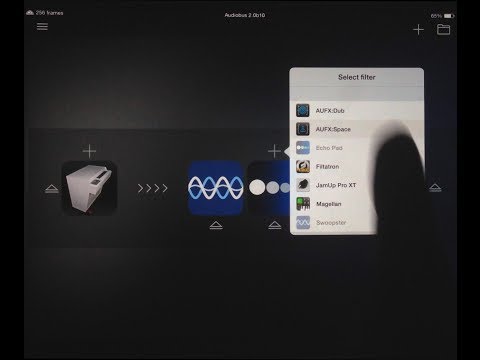 Audiobus 2 will be capable of running as many apps in parallel or in series as your device can handle. That's right: Multiple, independent pipelines with as many inputs, filters or outputs as you like in each. We're doing away with any restrictions. This feature will be available as a very reasonably priced in-app purchase.
We're also introducing a way to save presets of your connection graphs and share them via mail or your social networks.
Audiobus 2 will have a brand new look which enables us to add additional features more easily in the future and which we think looks really great and in tune with the design of iOS 7.
Audiobus 2 will be made available as an update to the existing Audiobus app.
Please watch this space for further announcements.
Cheers,
The Audiobus Team
Screenshots: