NEW App Dev Interview: ANDY BULL, creator of LayR (With shoutout to the Audiobus Forum)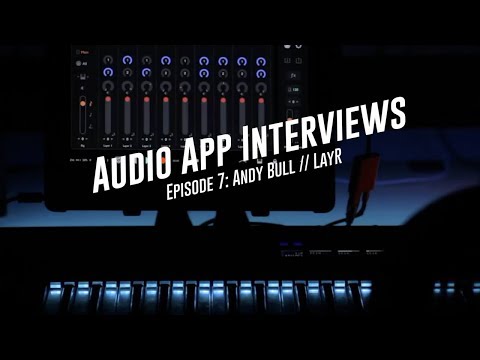 Andy is a great fellow with a wonderful sense of humor! He even mentions the Audiobus patch creation thread...
---
Andy Bull (Glastonbury, UK) has had an amazing career. Before the internet was even invented, he started out writing software for the world famous AKAI Samplers, including the MPC.
Then in the early 2000s, he created a popular shareware synthesizer for the Mac called Cell Synth.
As an app developer, he helped create an acclaimed app for Disney that won Apple's coveted "App of the Year" award. And now, he's using his decades of experience as an engineer and musician to make amazing apps like LayR, an awarding winning iOS Synth that sounds LUSH.