Audiobus: Use your music apps together.
What is Audiobus? — Audiobus is an award-winning music app for iPhone and iPad which lets you use your other music apps together. Chain effects on your favourite synth, run the output of apps or Audio Units into an app like GarageBand or Loopy, or select a different audio interface output for each app. Route MIDI between apps — drive a synth from a MIDI sequencer, or add an arpeggiator to your MIDI keyboard — or sync with your external MIDI gear. And control your entire setup from a MIDI controller.
Download on the App Store
Audiobus is the app that makes the rest of your setup better.
iDensity, play/stop via MIDI, problem
Hi there,
I'm new to the forum, glad to have found this place.
I'm trying to MIDI map iDensity so I can trigger samples from my iRig Keys.
With Midiflow, I'm transforming the note value input from iRig to CC values for iDensity.
For example, when I press C3, it goes out from Midiflow as CC60. I attached three images so you can see for yourself.
Problem is, it doesn't work. I've read the iDensity instructions, but couldn't figure out where the problem lies. Any leads on this? Much appreciated!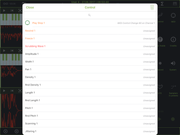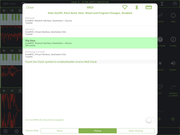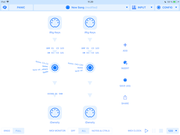 -Hunni