Audiobus: Use your music apps together.
What is Audiobus? — Audiobus is an award-winning music app for iPhone and iPad which lets you use your other music apps together. Chain effects on your favourite synth, run the output of apps or Audio Units into an app like GarageBand or Loopy, or select a different audio interface output for each app. Route MIDI between apps — drive a synth from a MIDI sequencer, or add an arpeggiator to your MIDI keyboard — or sync with your external MIDI gear. And control your entire setup from a MIDI controller.
Download on the App Store
Audiobus is the app that makes the rest of your setup better.
Off Grid Pocket Studio *Update
I have an iPad Mini 4, CME X-Key, Apogee Jam, and Keith McMillen BopPad that I want to take on the go with a usb hub hooked up to a powered camera connection kit. I am using a JBL Charge 3 for sound and I might get another one so I have stereo....
I was looking at Henny's video: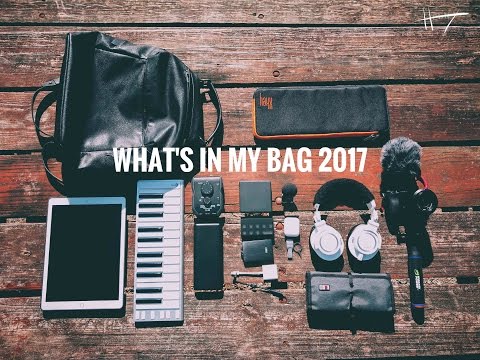 Which got me looking at this: https://www.amazon.ca/dp/B00X5RV14Y/ref=emc_b_5_t
But then I was looking at this: https://www.amazon.ca/dp/B0772VGZZH/ref=sspa_dk_detail_3?psc=1
Then you get leafing through tons of these wonder what is best.
Does anyone have a killer off-grid portable studio out there who isn't lugging around a car battery?