Audiobus: Use your music apps together.
What is Audiobus? — Audiobus is an award-winning music app for iPhone and iPad which lets you use your other music apps together. Chain effects on your favourite synth, run the output of apps or Audio Units into an app like GarageBand or Loopy, or select a different audio interface output for each app. Route MIDI between apps — drive a synth from a MIDI sequencer, or add an arpeggiator to your MIDI keyboard — or sync with your external MIDI gear. And control your entire setup from a MIDI controller.
Download on the App Store
Audiobus is the app that makes the rest of your setup better.
NEW Developer Interview, Ep02: Dave Gibson from FutureSonic talks AUv3 Plugins and Tips for New Devs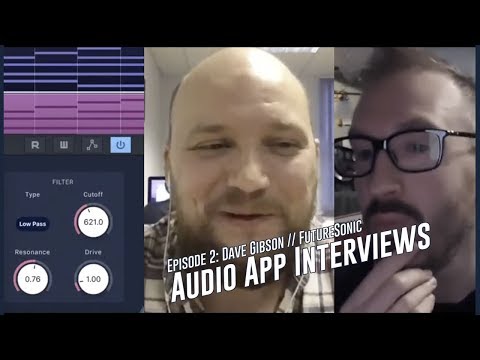 Ep 02: David Gibson (Bristol, UK) creates inventive and fun AUv3 iOS plugins at FutureSonic. What's an AUv3 plugin? How do you get started in making audio apps? Dave answers those questions and more.
0:37 – What is AUv3? Why is it so hot right now?
2:28 – Why do you make audio apps?
3:28 – What does someone have to learn to make an AUv3 plugin?
6:18 – What's the big deal about Open-source?
8:00 – What is FutureSonic?
10:46 – Inspiration for your new AUv3 plugin, FS Refraktor?
13:38 – Advice if you want to make your first Music App
15:30 – More tips for first time App Developers
16:28 – Developer Advice you would tell your younger self
19:55 – Adding Freelance work to the mix
-
This is a great interview, tons of good information for those who want to get into music app making.
Big ups to Dave at FutureSonic for taking time out of his day to share his knowledge!