Home
›
General App Discussion
NEW VIDEO: Interview with Alex Buga on why/how he created SAMPLIST. Shoutouts to the Audiobus Forum!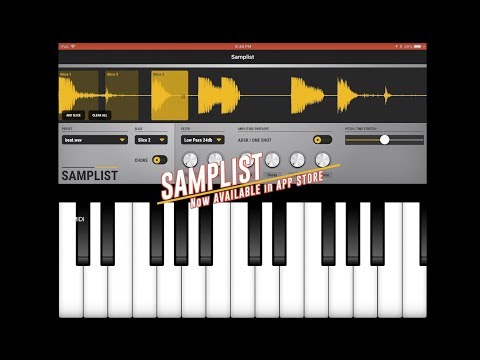 Developer Alex Buga built his first music app in just 3 weeks with Swift & AudioKit. It shot to the Top 5 paid music apps in the USA.
In this interview, he talks about his motivation, design, and development tools. And, the straight dish.
Also, he gives props to the Audiobus forum for encouraging him!
---
Word up, everyone. This is a new series. I'm going to try interview at least one iOS Audio related person a month. Meaning, if you make an app with AudioKit, I'm going to track you down and interview you.
Plus, I'm using Doug's links for the app links. So, if anyone comes across my Youtube videos, he'll get a cut of any sale.