Audiobus: Use your music apps together.
What is Audiobus? — Audiobus is an award-winning music app for iPhone and iPad which lets you use your other music apps together. Chain effects on your favourite synth, run the output of apps or Audio Units into an app like GarageBand or Loopy, or select a different audio interface output for each app. Route MIDI between apps — drive a synth from a MIDI sequencer, or add an arpeggiator to your MIDI keyboard — or sync with your external MIDI gear. And control your entire setup from a MIDI controller.
Download on the App Store
Audiobus is the app that makes the rest of your setup better.
Voxkit is now on the bus!
UPDATE 2013/01/14
Voxkit 1.2 is now available, still with Audiobus support, but the crash-and-burn has been fixed. Sorry about the glitch, folks -- brain failure on my part. Please let me know if you spot any problems or have questions!
Many thanks to the folks at Apple who turned around the review quickly, and were helpful in general.
...
Voxkit 1.1, with Audiobus support, was just released (and it should grind through the Apple servers in the next few hours).
https://itunes.apple.com/us/app/voxkit!/id539347505?mt=8
It's a sound-triggered drum controller -- you can trigger drum samples by clapping your hands, beat boxing, and so on. It sends audio through Audiobus, or you can use it to trigger drum samples from other apps with MIDI.
There's a YouTube video so that you can see what it does.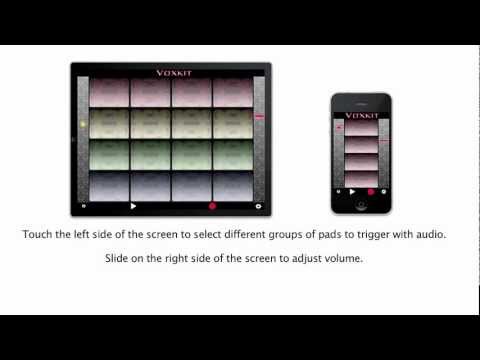 Let us know if you've got any questions!