Audiobus: Use your music apps together.
What is Audiobus? — Audiobus is an award-winning music app for iPhone and iPad which lets you use your other music apps together. Chain effects on your favourite synth, run the output of apps or Audio Units into an app like GarageBand or Loopy, or select a different audio interface output for each app. Route MIDI between apps — drive a synth from a MIDI sequencer, or add an arpeggiator to your MIDI keyboard — or sync with your external MIDI gear. And control your entire setup from a MIDI controller.
Download on the App Store
Audiobus is the app that makes the rest of your setup better.
Any apps with comping on record?
The desktop version of Cakewalk Sonar X3, and other apps like Cubase I believe, offer "comping" on record: When you record a live take, such as vocals, guitar, or anything else really, you can instantly re-record as many versions as you like and they will be automatically stacked on top of each other. Then you can quickly select and slice the best sections from each take, and they will automatically be merged (with just a little volume envelope wizardry) seamlessly.
See here:
http://blog.cakewalk.com/developer-notes-sonar-x3-comping/
And video example: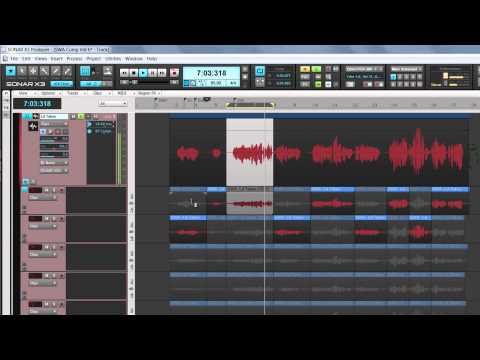 I would LOVE to find a DAW or recording app on iPad that offers this. Any ideas? Feature request!