Audiobus: Use your music apps together.
What is Audiobus? — Audiobus is an award-winning music app for iPhone and iPad which lets you use your other music apps together. Chain effects on your favourite synth, run the output of apps or Audio Units into an app like GarageBand or Loopy, or select a different audio interface output for each app. Route MIDI between apps — drive a synth from a MIDI sequencer, or add an arpeggiator to your MIDI keyboard — or sync with your external MIDI gear. And control your entire setup from a MIDI controller.
Download on the App Store
Audiobus is the app that makes the rest of your setup better.
The Unfriendly: a FREE Kaspar Bank for Your Halloween Souls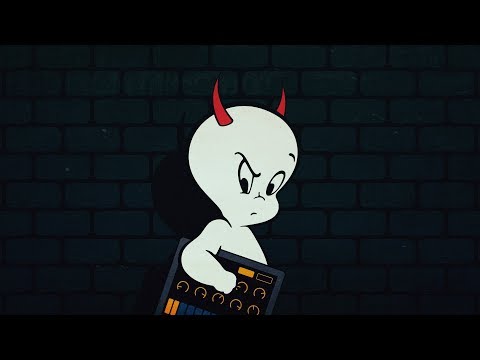 —
October 28
Here's a new bank for all you current/future Kasparians out there. It's twisted, sinister, loud, nearly 100% psychotic and will likely frighten you or at least a few people (or animals) in your vicinity. And it was damn fun to make. But why. I was honestly quite bored by Kaspar. Playing it sounded like listening to voicemails from other synthesizers. It just didn't fit in my empire of things. But something kept me exploring because it does have a lot to offer and some really neat features. So I decided to turn everything up to maximum. All of it. Everything. And then I started to get somewhere by organizing (for the most part) all of that chaos. That is what this bank represents. That and the lost souls that are most likely watching you from within your walls as you read this
Enjoy
BUT FIRST
I can't stress this enough. PLEASE be easy with your volume levels. Kaspar is very grumpy now. And at times, particularly when switching presets, he will have an outburst that I PROMISE you will come damn near close to taking your head off or fatally wounding your fancy speakers. Trust me on this. The noises are often amazing, and should totally be recorded for further use of course. BUT they can be violent.** YOU'VE BEEN WARNED.**
—
TL:DR
I made a new bank for Kaspar. It's psychotic and it might destroy your hearing if you are not careful with your volume levels. Enjoy!
Install: choose the "copy to" function and select Kaspar.
P.S. The mod wheel does a lot of stuff usually.