Audiobus: Use your music apps together.
What is Audiobus? — Audiobus is an award-winning music app for iPhone and iPad which lets you use your other music apps together. Chain effects on your favourite synth, run the output of apps or Audio Units into an app like GarageBand or Loopy, or select a different audio interface output for each app. Route MIDI between apps — drive a synth from a MIDI sequencer, or add an arpeggiator to your MIDI keyboard — or sync with your external MIDI gear. And control your entire setup from a MIDI controller.
Download on the App Store
Audiobus is the app that makes the rest of your setup better.
Prime. Free app for backing multitracks.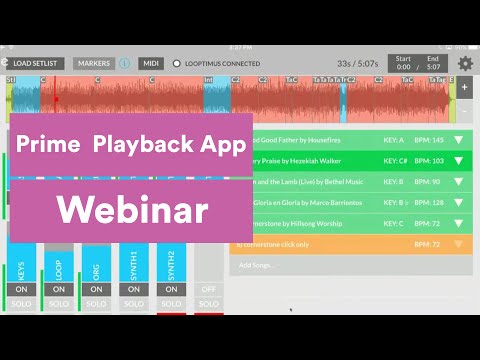 I've missed this and I find it will be useful for those who play backing tracks.
Loop Community PRIME por Loop Community
https://appsto.re/es/VyLNN.i
http://loopcommunity.com/prime
It can handle your own music in addition to their "credit for track" model and even let users sell their tracks. It requires login into their cloud system (drawback for someone) but it has all the best ideas of song arrangers (audio like soltron/ketron) with transpose (keyshift) and bpm (timestretching).
If it was AB, Au or IAA it will perfect...
http://loopcommunity.com/sites/all/themes/lc20/images/prime/prime2_shots.png