Midi data -> into iFretlessBass, slide problem when playing notes
Hey everybody,
I'm sorry it's not the snappiest of thread titles!
In a nutshell, I want to go next level in my iFretlessBass playing. I've modified the presets, it's fantastic what you can do with a bit of EQ tweaking. But now I want to go further. As far as I'm aware, the XY-pad can help with this.
Please stop me immediately if I'm wrong about this: the XY-pad can affect built-in sounds played from within the app, yes?
Or does it only effect midi data coming into iFretlessBass from an external app playing its own sounds?
Basically to bolster my dynamics, I want to use the XY-pad like I do in ifretlessBrass, to dynamically change the volume while I play (as much as I love love most of the bass presets, some are too heavy and constant for what I'm doing).
I notice in the drop down XY-pad menus, there's entries for things like Balance, Tremulo, even Timbre, which sound very intriguing. But I'm guessing they will work with varying levels of success depending on the app sending the midi.
I've managed to get external app sounds to play within iFretlessBass (good for me as I'm a bassist not a keys player), but I'm having a problem where the pitch of the sound I'm playing jumps up to the next tone as soon as I make the slightest slide on the screen. (It also happens when I move the XY-pad). So I end up hearing different notes from the iFretlessBass bass instrument and the external app. (In my example, iProphet).
Can anyone help?
I found iFretless developer site and YouTube vids to be a bit thin on info here.
A video to describe what I'm doing, it might be a very obvious thing I'm overlooking!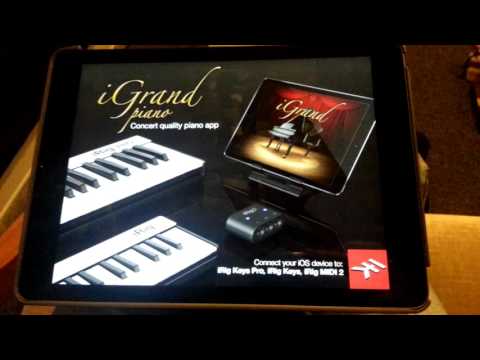 Ps- if anyone can help further with info about effecting those other parameters like Timbre, Balance, Tremulo etc I would love to learn how. It would be super exciting to learn how dynamic you can making things aside of playing two sounds simultaneously.
PS , hopefully last question, , velocity CC, what is it? And how do I use it? Also, what are MSB, LSB etc? (listed in the parameters drop-down).
Massive thanks!
It's late.
Must sleep..