Audiobus: Use your music apps together.
What is Audiobus? — Audiobus is an award-winning music app for iPhone and iPad which lets you use your other music apps together. Chain effects on your favourite synth, run the output of apps or Audio Units into an app like GarageBand or Loopy, or select a different audio interface output for each app. Route MIDI between apps — drive a synth from a MIDI sequencer, or add an arpeggiator to your MIDI keyboard — or sync with your external MIDI gear. And control your entire setup from a MIDI controller.
Download on the App Store
Audiobus is the app that makes the rest of your setup better.
New app from Amplify KRFT - fully editable NOIZ
Hi all,
The Amplify team has kindly let me beta test their new app and said it was ok to post.
"So.. we've been busy working on NOIZ and it's getting some good traction, but we know that there's still a space for a "build your own" version.
Named KRFT, read craft, it's very similar to NOIZ but geared more towards musicians than casuals. You start with a blank Surface and add your own elements to create up your jammable track or instrument. There's no social, login etc; it's purely for music making.
We've put together an early beta that we'd love for you to have a play on, it's a lot of fun! It lacks some polish and some of the customization you might expect i.e. changing colours, background, cell sizes but that will come as we move forward."
This is my first jam with it and I have to say I think it has potential.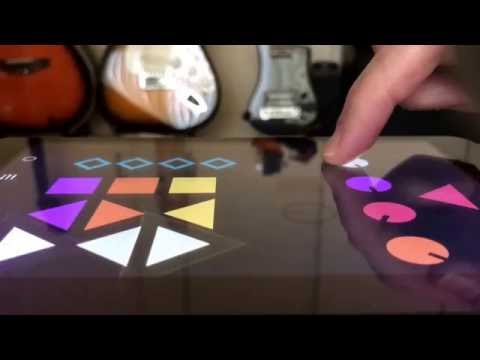 This is what they were talking about in the first place and it's like lemur with synths and samplers built in. With the keyboards as well as piano roll and pads for the drums it's getting there.